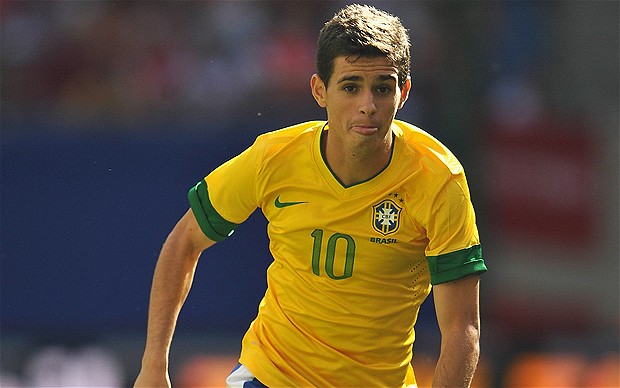 Shanghai SIPG midfielder Oscar said he spoke with Ac Milan and Inter Milan recently concerning his transfer move to italy, furthermore he said he want to play in italy.
The former Chelsea player was sold to Shanghai SIPG in 2017 for €60m, but it seems he's beginning to miss European football.
Following the rumors of interest from the Milan's, Oscar said "I spoke to two clubs from Milan in recent weeks… I can't get into details, but yes, one thing I can say: I want to play in Italy!"
He's currently on a contract with the Chinese club Shanghai SIPG that will keep him with the club till December 2020, Ac Milan is likely to take him on loan with an option to make the deal permanent.