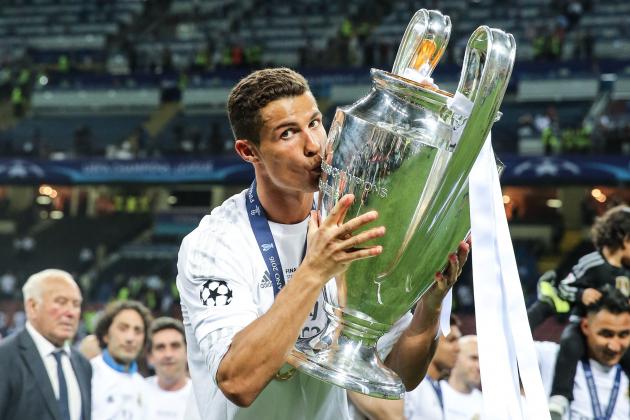 Cristiano Ronaldo is confident of Uefa champions league trophy win with Juventus within the next two season.
The Portuguese man recently returned to Madrid on Monday to collect his Marca legend award.
He said I bequeathed Real Madrid last year because I wanted a new motive to my career, having won everything there.
He continued saying: I needed a change to display my football idea, because I think I still have a lot to strive for, including myself, the fans and to Juventus. I'm sure that will advance and I'm happy to have won three major trophies in my first year at Juventus, including the Nations League for Portugal.
Cristiano Ronaldo said he's not worried about him getting old and he doesn't have any physical issue, he said he's hoping to play till he turns 40 years of age, that's if nothing happens to him but if something happens, then that's life he said Cristiano can't remain forever.
Things had slightly changed in Turin since the arrival of former Chelsea coach Maurizio Sarri, he came to replace Max Allegri who plays more of defensive games during his spell in Juventus.
But the targets remains the same for the new coach Maurizio Sarri, the target is to end the Champions League drought and bring the trophy to Turin this season Champions League tournament.
Juve had reinforced their squad this summer transfer after making couples of new signing from the signing of highly-rated Dutch defender Matthijs de Ligt, Welsh midfielder Aaron Ramsey, Rabiot and the return of their legendary goalkeeper Gigi Buffon, who finally got a chance to be a teammate with Cristiano Ronaldo.