Willian has acquired the right to descend into the symbolism of the No.10 shirt.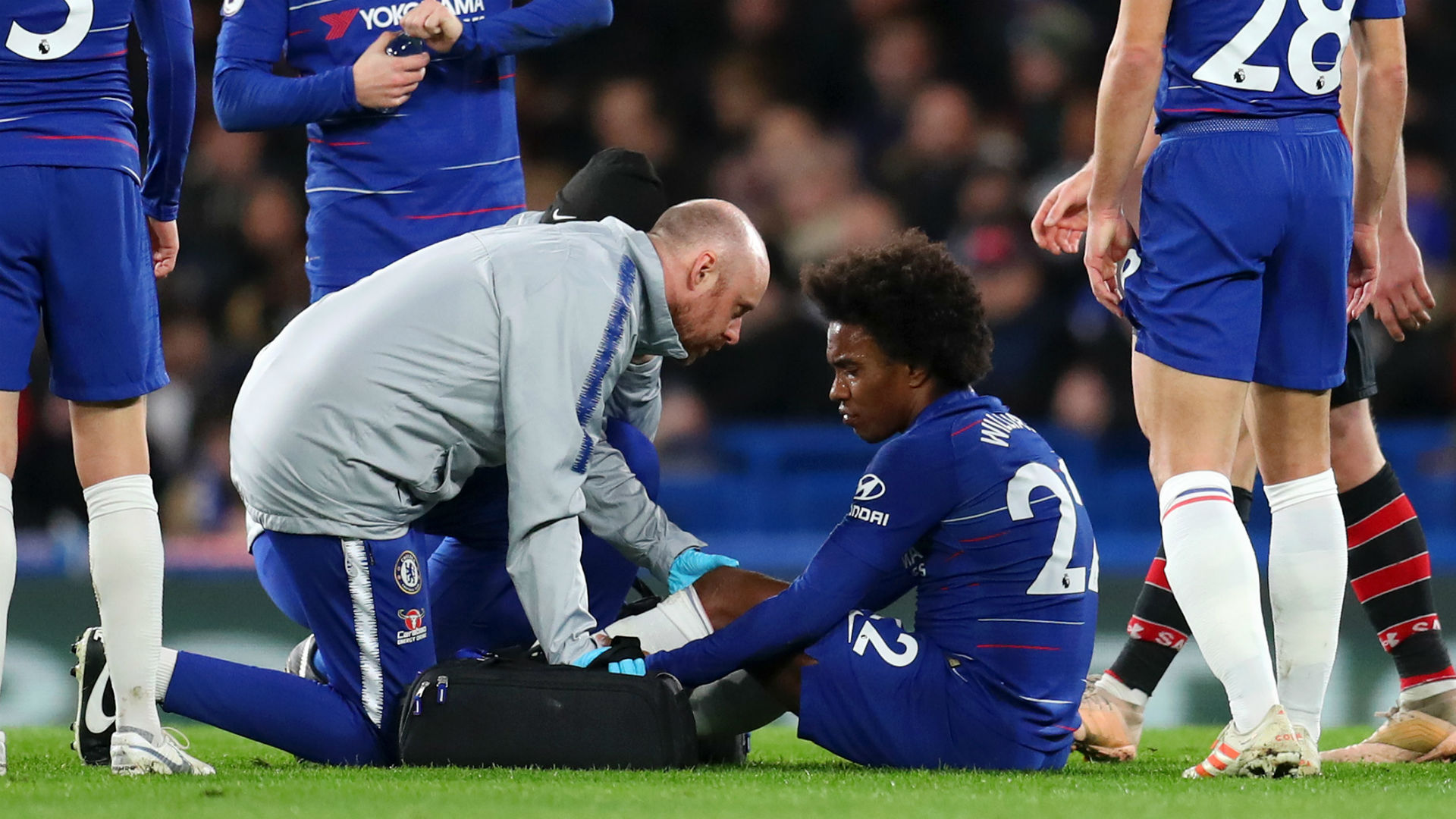 The former Shakhtar Donetsk winger Willian Borges contract with Chelsea expires next June and the probability of the player departing in January is emerging to be more feasible. Despite reports of his contract renewal to 2021, the 31-year-old Brazilian winger might still partway with the club before the season conclusion.
Willian has been slow off the mark for Chelsea this season, playing only 55 minutes so far this season for the club under their new boss Frank Lampard due to a subsequent injury he suffered at the end of last season. He came on as a substitute in couples of matches this season finding the back of the net once.
Before his Chelsea adventures, he started his career at Corinthians, before joining Shakhtar in August 2007 for a reported fee of €14 million. In his six years at the club, he won honours including five Ukrainian Premier League titles and the UEFA Cup in 2009. Then in 2013, he briefly signed for Anzhi Makhachkala.
He joined Chelsea August 2013 for £30 million from football Club Anzhi Makhachkala during the regime of Jose Mourinho, he won the Premier League and League Cup in his second season in England plus the Europa League trophy last season. He had spent seven seasons with the blues, during his time at the Stamford Bridge he played 311 matches and scored 51 goals.
He has recently encountered criticisms on twitter by Chelsea fans following his 200 Premier League games achievements post.
Willian has been idle for Chelsea since last season, owing to his international involvement over the summer and a subsequent injury. If only his slanderers were similarly frustrated.
Willian has inhabited a significant player within the team. Eden Hazard's exit has seen the Brazilian accompanied the Belgian's number 10 jersey. That was also a bone of debate in some parts of the fanbase.
The No. 10 status in football is highly esteemed owing to its relation with some of the game's exceptional players. Zinedine Zidane, Johan Cryuff, Ronaldinho, Diego Maradona and, of course, Lionel Messi, all legends of the fascinating game, carried the 10.
It would be appropriate to state Willian has had a slow start to the current season. He was late back to Cobham following his commitment for Brazil at the Copa America. A hamstring injury furtherly hindered his pre-season.
In a squad with a striker that obtains 20+ goals per season, Willian's seen an absence of goals would pass beneath the radar. The purpose of No. 10 is an inventive one. A swift glance at the stats that state Willian has either scored or assisted a goal 105 occasions in 294 matches, approximately one in three.
For a consistent starter that's not reliable enough when compared to Chelsea's previous No. 10, Eden Hazard, however, his stats are skewed because he appeared, at times, playing as a "false 9." Nevertheless, Willian's stats are similar to Pedro's.
Below are the records of Chelsea three frontman stats since their arrival:
| | Games | Goals | Assists | Game Affect Ratio |
| --- | --- | --- | --- | --- |
| Eden Hazard | 352 | 110 | 92 | 1.74 |
| Willian | 294 | 52 | 53 | 2.8 |
| Pedro | 186 | 41 | 25 | 2.82 |
The 31-year-old is in the final year of his contract at Stamford Bridge and could leave as a free agent next summer.
Afterwards, he had made a decision of leaving the club following the pathetic tweets by Chelsea fans and the Seria A champion Juventus is the number one favourite on the lists of clubs that want the service of the winger. Juventus has planned to make a bid for the player in the upcoming transfer window which is January. As Willian left remaining on discussions over new Blues deal.
He will be free to discuss and sign a pre-contract agreement with foreign clubs in January.
According to The Sun, it was said that the former Chelsea boss Sarri will raid former club for flop Willian in a transfer that will please most Blues fans. But the succeeding manager of the sixty-cigarettes-a-day Maurizio Sarri, Lampard insisted on keeping the winger.
Juventus will move to bring him in next summer after expiration of the 31-year-old's Chelsea contract, and there hasn't been any contract extension rumour of him prolonging his stay at Stamford Bridge. That anticipates Juve to begin discussions with the player in January ahead of a move six months later.
Willian had once before the subject of interest from Chelsea's Premier League competitors Manchester United.
Barcelona has, meanwhile, pursued the ex Shakhtar Donetsk flyer, who shunned Chelsea's rivals Tottenham to head to west London.
Juventus has established one of the most overwhelming clubs in Europe, made up of a mixture of big buys and savvy signings. Landing Willian in a cut-price or Bosman contract would match their current benefits of Emre Can, Aaron Ramsey and Adrien Rabiot on related terms.
Chelsea sold Eden Hazard to Real Madrid this summer and will be resistant to let go of Willian in January – particularly on a transfer ban restricting them from signing a replacement.